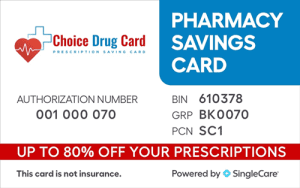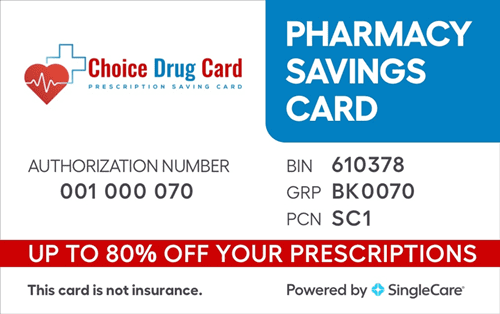 The process will vary slightly from one savings program to another, but the typical steps to receive discount prescriptions include the following:
1. Search for your medication – Search Medications
2. Choose a local pharmacy with the lowest prescription price and click "Get Free Coupon Button"
3. Show your savings card to the pharmacist when picking up your medication.
4. Pay the discounted rate.
It's that easy. Instant savings at you local  pharmacy counter on brand-name and generic prescription drugs.
Use our prescription discount card to save up to 80% on medications for the entire family!